Over the Edge is a unique fundraising event that stands HIGH above the rest!
Support the athletes of Special Olympics Southern California with this thrilling opportunity to rappel down the 16-story Hyatt Regency in Garden Grove on August 10. No prior rappelling experience is required. A team of experts will assist you the entire way.

What are you waiting for? It's time for you to face your fears and go Over the Edge! Register today as space is limited to the first 76 people that raise $1,500.
Taking the first step is the easiest!
3 Ways to Get Involved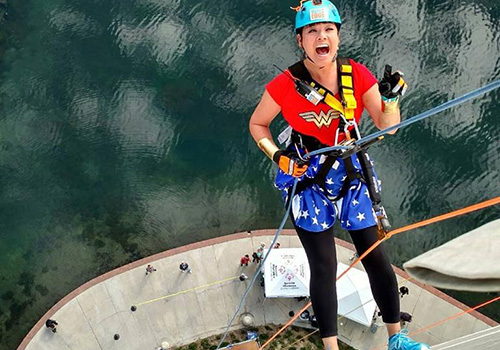 Go Over the Edge
Brave Edgers that raise a minimum of $1,500 secure their spot for a once-in-a-lifetime opportunity to rappel down a 16-story building.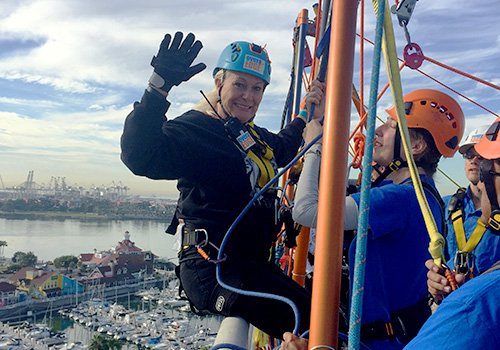 Toss Your Boss
Toss your boss, Cast your Coach, Pitch your Principal...who would you like to see go Over the Edge? Create a team to challenge your boss, co-workers, family members, or friends in this fun team building event!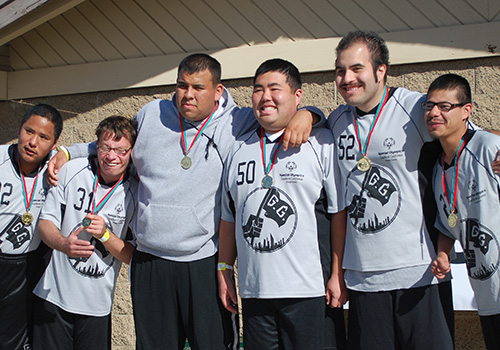 Make a Donation
Support a friend or colleague
Donate to an agency
Make a general donation
How Your Donation Helps

Every dollar raised through Over the Edge will help fund Special Olympics Orange County programs in your community. Special Olympics Southern California enriches the lives of athletes with intellectual disabilities and their communities through sports, education, and athlete health.

Learn more about how we change lives.
Donate:
Find a Participant or Team:
Participate:
Top Fundraisers
Toss Your Boss Team Member
Top Donors
Bruce Reinig & Robert Ridgeway, Gerald Fackler Trust
Coach Nancy
Sandy Bittker
Sergio Leal
Crown Robinson family philanthropy