9.26.20 - 10.10.20
Virtual 5K or 10K, Run or Walk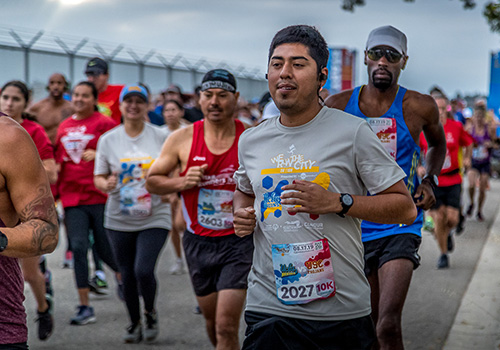 VIRTUAL RUN/WALK
Run or walk a 5K or 10K (or any other distance) on your own any time between September 26 and October 10 and pledge your allegience to UCLA or USC while supporting SOSC!
$30 Virtual
$50 Virtual Premium
Registration closes October 10 at 8 a.m.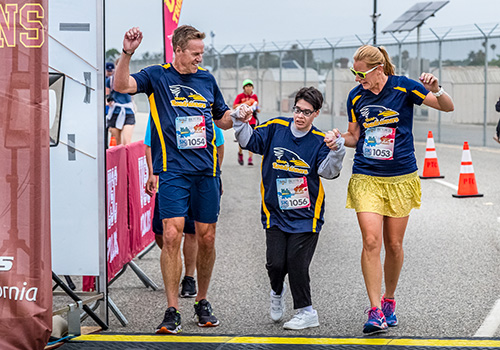 DONATE
Can't make the commitment to run or walk? Make a donation to:
A Runner/Walker
A Fundraising Team
UCLA or USC
About We Run the City
Funds raised by the We Run the City support Special Olympics athletes. Alumni, faculty, fans, staff, and students compete for bragging rights and the We Run the City trophy. Registrants will receive an event finisher's medal, mask, bib # and, for the premium level, a 2020 Torch Run shirt.
About Special Olympics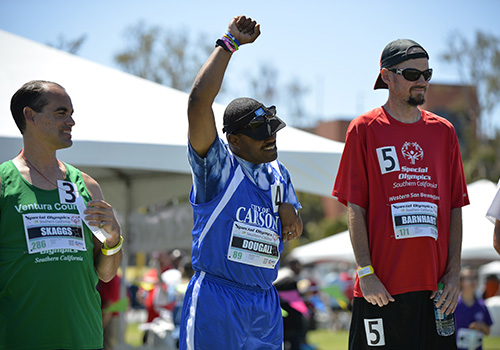 Special Olympics Southern California enriches the lives of children and adults with intellectual disabilities and their communities through sports, education, and athlete health.
Every dollar raised through We Run the City not only provides free year-round sports training and competitions for our athletes, it also gives them empowerment, joy, and improved health. Currently, these benefits have transformed to virtual experiences like the Healthy Lifestyle Challenge and the End of Summer Extravaganza.
Special Olympics helps build the self-confidence of a person with intellectual disabilities so they can work and give back to their community. It drives their determination so they can overcome hurdles. It also inspires people to open their hearts to the wider range of human potential and talent, and provides our athletes with an opportunity to shine and live happier, healthier, and longer lives.
Donate:
Find a Participant or Team:
Participate:
Top Donors
Anonymous Donor
Anonymous Donor
Nancy Swanson
Patrick and Karren McClenahan
Anonymous